AIS offer the most advanced x-ray inspection technology in the UK for the food industry
AIS' inspection technology can be customised to solve virtually any quality or contaminant problem – even in the most demanding of product applications.
We have developed the most advanced x-ray machines available to the UK food industry.
High resolution x-ray inspection service
To satisfy manufacturers' demands for increasingly sophisticated and sensitive inspection capabilities, our specialist x-ray machines incorporate the latest high resolution silicon arrays and medical imaging sensors.
New machines – exclusive to AIS X-Ray
Two new machines – launched in 2018 – provide the highest resolution x-ray inspection service available in the UK: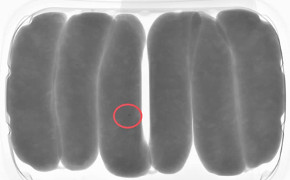 The Ultra Scan offers a resolution 15 times more powerful than a standard system and can be installed at your premises on a short-term basis.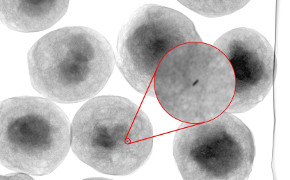 The superior Micron Scan offers a resolution 225 times more powerful than a standard food inspection system, available only at AIS.
A solution for every requirement
Conventional conveyor based and "drop through" metal detectors are also available and certain x-ray inspection equipment is available for hire at your own manufacturing premises.
All our machines are maintained to the highest standard.
Advanced x-ray inspection services
Continual investment in our technology and our team means we can put your product back into distribution faster than any other company.
Sophisticated x-ray inspection equipment, experienced staff
Our highly trained and experienced technicians will ensure the x-ray machine is operated to achieve the best sensitivity, accuracy and reliability.
Request a Free Sample Inspection
We offer a reasonably immediate appraisal of what can be achieved with your product or particular container. Simply send a sample of your product for inspection, or call us – we can often evaluate the issue on the phone.
Make AIS a key part of your crisis response plan
In a crisis situation you can be confident that your product recall is being managed by the best in the industry.