Fast and cost-effective quality assurance for the personal care sector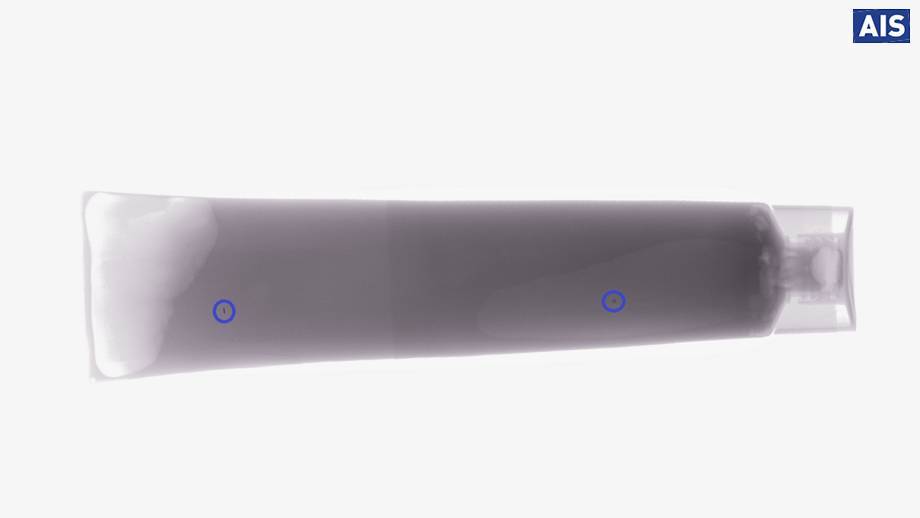 'Home and personal care' covers a vast range of products and packaging technologies, all of which come with their own specific quality problems.
Protect your brand integrity
AIS' x-ray inspection equipment offers a higher level of performance than your on-line equipment. Our service is designed to help you ensure quality and gain compliance.
We can quickly and accurately detect contaminants, missing items or manufacturing faults in almost any home and personal care items, even elaborately packaged and multi-pack goods.
While-you-wait evaluation
Our personal care product inspection service is always confidential.
When an incident occurs, we offer a rapid response and evaluation. Our highly trained and experienced team will ensure your goods are back on the market faster than any other inspection company.
Typical examples of x-ray inspection for deodorants, creams, pastes and liquid products – without removing the product from its packaging:
Detect missing or part tablet in blister pack inspection
Detect missing instruction leaflet or items trapped in seal
Detect incorrectly assembled device such as pump spray
Detect incomplete multi-pack, missing components or voiding
Detect small metal fragments in packaging containing metal parts
Small metal contamination – 0.2mm stainless steel fragments in creams
Ensure continuity of quality standards when a CCP has failed
Prepare for the unexpected
Avoid expensive product recalls with our quality inspection service, available at a simple per-unit cost.
Request a free sample inspection or contact us in absolute confidence to find out more.