Why is X-ray inspection of electrical products & goods important?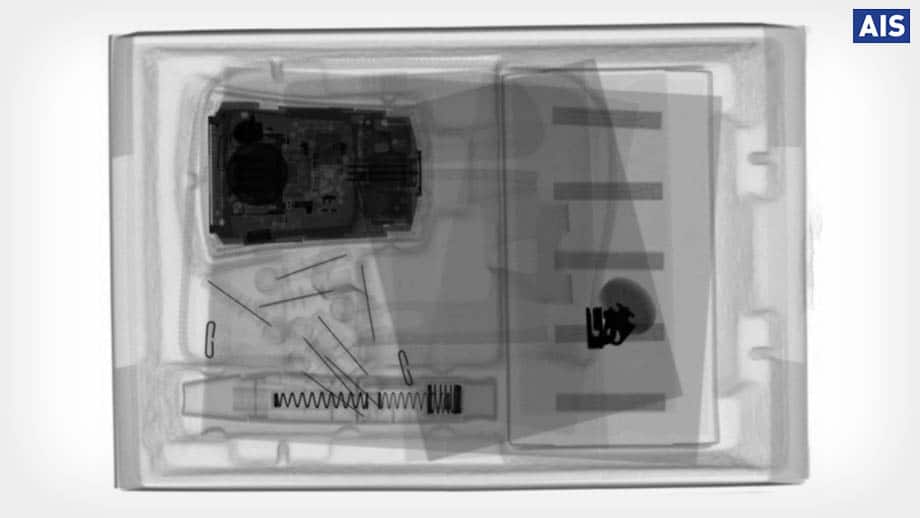 Electrical and electronic goods manufacturers must comply with the highest quality and safety standards at all times.
The industry demands exhaustive safety testing procedures and a detailed crisis plan ready for when the undesirable happens.
Fast and cost-effective x-ray inspection of electrical products & goods
Our x-ray inspection systems can quickly and accurately detect manufacturing faults in many electrical and electronic items including computer peripherals, medical devices or electrical assembly faults.
Our advanced x-ray technology can be configured to simultaneously inspect electrical devices and components for common quality concerns as well as foreign materials.
We may be able to inspect the product when it is in a case or carton format, depending on the quality issue or contaminant and the size / homogeneity of the product itself.
What does our x-ray testing and inspection service for electrical products include?
AIS' x-ray testing and inspection service for electrical products often involves:
The ability to "look inside" without unpacking or disassembling the goods
Detecting missing or broken electrical components or connections
Metal and foreign body detection
Call our Rapid Response Service
Avoid costly recalls and gain compliance with our x-ray inspection service for electric goods
A device or component recall threatens both consumer safety and company profit and may prove fatal for your brand.
AIS' highly trained and experienced team can help you prepare for the unexpected as well as provide a rapid response to any potential recall situation.
We offer a cost-effective per-item fee for a variety of different electrical goods from the consumer and industrial sectors.
ISO accredited
AIS is the largest and most established x-ray inspection and product recovery provider in Europe, achieving ISO 9001 in 1999.
We are ISO accredited to operate a Quality Management System for the electrical goods industry.
Book a free and confidential evaluation or request a call back by our experienced team.