AIS' x-ray inspection service provides reliable detection of needles and quality issues in clothing and textiles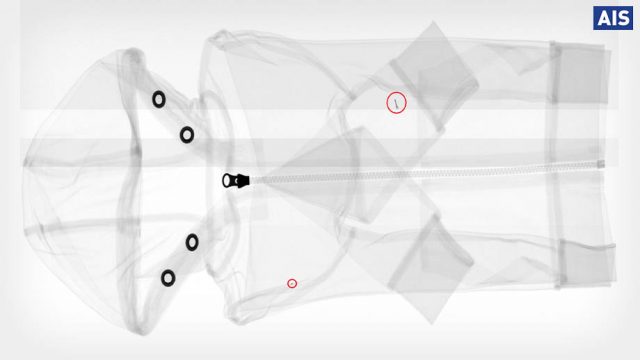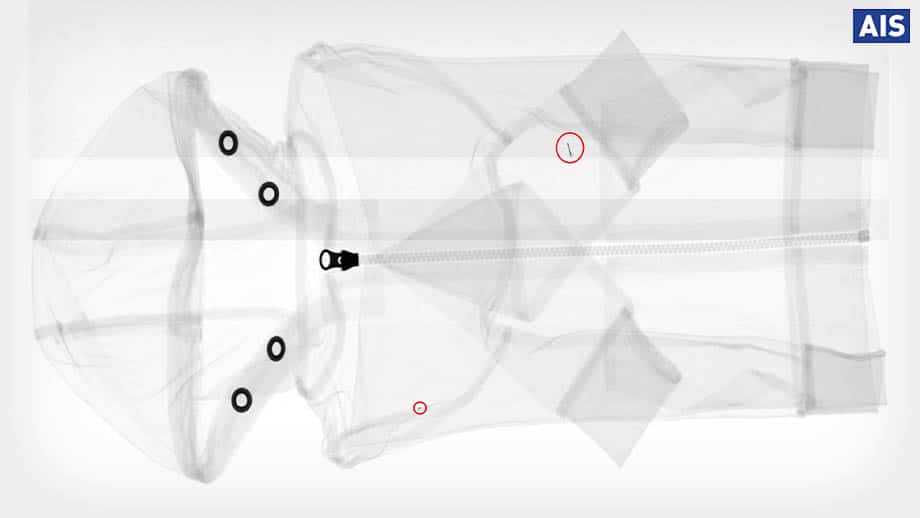 The discovery of needles in garments or other textile goods is a threat to consumer safety and to your brands' reputation.
Premium clothing brands are often manufactured outside the United Kingdom and may be subject to less stringent safety and quality checks.
Avoid a devastating recall at a very small unit cost.
Our x-ray inspection equipment can be configured to detect broken needles and potentially dangerous parts, as well as certain other quality issues.
Clothes inspection is available at the end of the manufacturing process or at any stage of product recovery. The service is both fast and accurate and we charge on a per-item basis and at very low cost. It is not usually necessary to unpack the goods to detect contaminants or faults.
AIS' highly trained and experienced team will provide a rapid response to potential clothing recalls; plus we offer free while-you-wait sample evaluations.
Our inspection service can detect foreign objects, quality issues and missing or broken parts in a variety of textile goods.
Typical examples of x-ray detection capabilities in clothes include:
Needles or other dangerous metal fragments, often detected in garment seams
Missing or broken zips and buttons
Incorrectly sewn items or missing parts including clothes tags
Please contact us in absolute confidence to find out more.