AIS can offer an efficient and speedy x-ray inspection and metal detection service for food in foil packaging, even if the product is frozen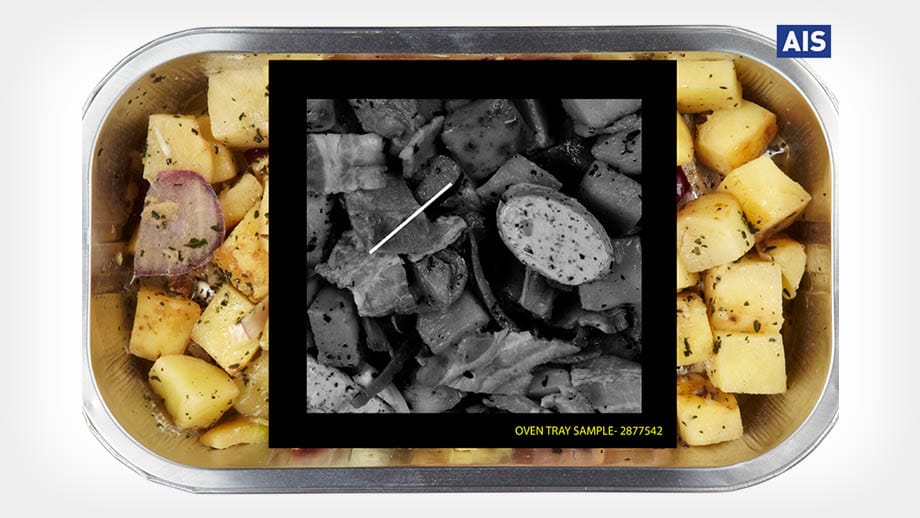 Metal foil and foil composite packaging such as sachets and foil trays are very popular in the food industry, however the metal incorporated within their manufacture means certain contaminants can be difficult to detect using conventional metal detection techniques.
Accurate detection, even for metal in metal-based packaging
Our highly accurate x-ray inspection equipment can be customised to your particular product, packaging and problem, including detection of metal, stainless steel or non-metallic contaminants in foil-based food packaging.
We can provide metal detection and inspection for all types of metal foil and foil composite packaging including semi-rigid containers and plastic and foil trays.
Typical examples of our x-ray inspection services for foil and composite packaging:
Detect large metal or dense fragments in whole case inspection
Detect small metal, glass, stone, or bone fragment in individual packs
Fill level detection in cases and individual packs
Detect missing components in multi-component trays
Detect electrical cable covering and other dense plastics and rubber
Ensure continuity of quality standards when an on-line CCP has failed
When an incident has occurred, AIS can provide a higher level of detection performance than your on-line equipment can deliver. We are also ISO accredited to help with HACCP and TACCP.
Request a free evaluation or contact us in absolute confidence to find out more.