X-ray canned food inspection for contaminants and defects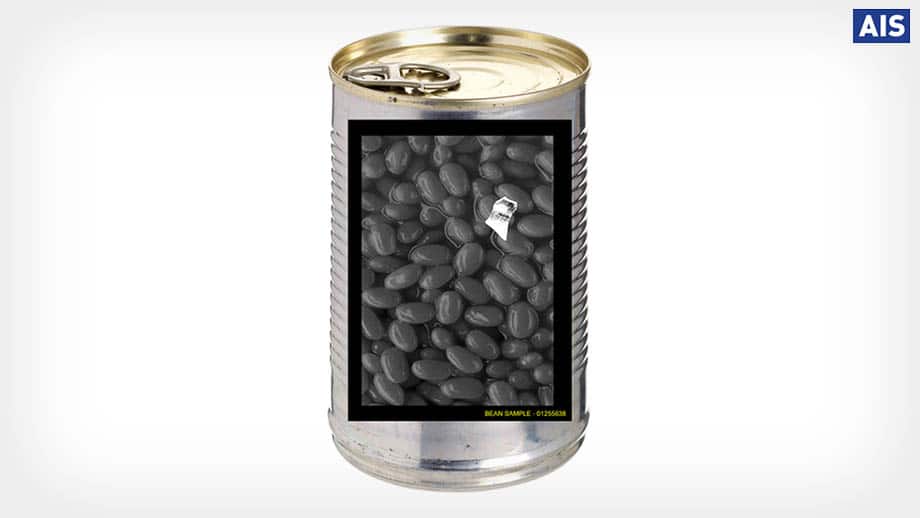 Metal cans are one of the world's most popular methods of preserving food due to their sterility, indestructibility and portability. However the use of steel cans (commonly used for food) and aluminium / tin cans (more typical for beverages) does not guarantee against packaging defects or contaminants.
Detect extremely small contaminants and identify quality issues in canned food
What can x-ray inspection detect in canned food?
X-ray inspection of canned food can accurately identify small contaminants such as glass, stone, bone and even metal in food cans – often without removing the cans from the cases.
Our advanced x-ray detection technology can simultaneously detect contaminants and identify common quality issues in canned food such as under-fill, damaged cans and manufacturing defects.
X-ray metal contaminants detection in canned food
AIS' high resolution x-ray sensors can detect metal contaminants as small as a 0.4mm wire in a single can or 1.0mm sphere in the case.
Fast and cost-effective x-ray canned food inspection
Our x-ray inspection equipment allows very rapid inspection and turn-around to ensure your canned goods are safely back on the market as fast as possible.
When a potential recall incident occurs, AIS will provide an immediate response and assessment to solve your suspected problem.
We are ISO accredited to help manufacturers and suppliers achieve regulatory compliance including HACCP and TACCP.
Call our Rapid Response Service
Ensure canned food quality and compliance with x-ray inspection
AIS' x-ray canned food inspection service is also available for routine quality checks, at a simple per-unit cost.
Book a free and confidential evaluation or request a call back by our experienced team.