Food x-ray inspection services and food inspection systems & equipment for a wide range of food and packaging types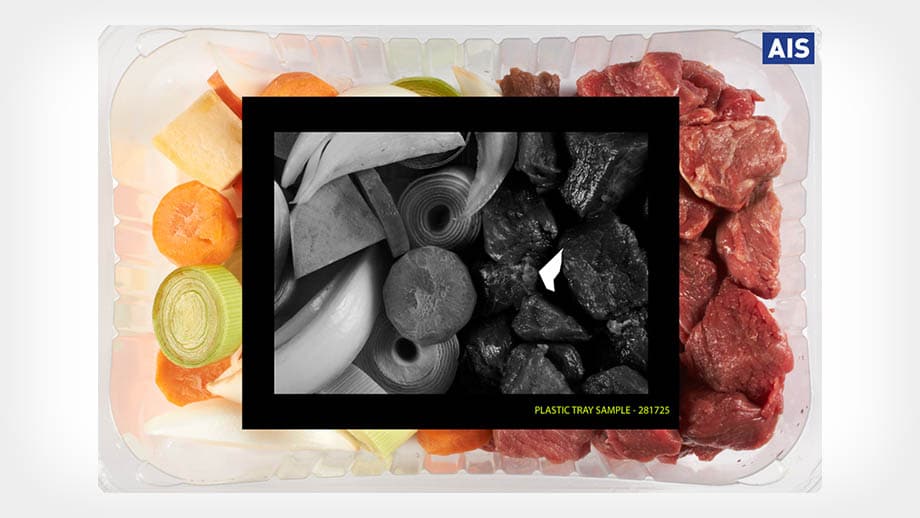 Our x-ray food inspection equipment for packaged products are specifically designed for precise end-of-line quality control. These x-ray food inspection systems are highly effective to detect contaminants, and comply with all major food safety standards. Our x-ray food inspection equipment is ideal for a wide range of food and packaging types including meat, as can efficiently detect metals, as well as other contaminants and product defects, to ensure successful end-of-line inspection for the food industry, as well as protecting you against product recalls and customer complaints.
Why use food X-ray inspection systems for contaminant detection?
Product inspection is now indispensable to safe food production, as well as being a prerequisite of IFS certification. Food contaminated with any kind of impurities can lead to devastating consequences for food production companies, if consumers should be harmed. This is why food x-ray inspection is indispensable.
What can our food x-ray equipment detect?
Our advanced x-ray food inspection equipment and technology can detect quality issues and foreign body contaminants within virtually any packaged food or drink items. X-ray food inspection systems can detect contaminations with metal, stones, glass, ceramics, and other similar materials.
Why choose our x-ray food inspection services?
Our food x-ray inspection services and systems are exceptionally reliable and highly customisable. We can x-ray food and FMCG in all shapes, sizes and forms of packaging – often without removing goods from the cases.
What's more, our x-ray food inspection service is always fast, cost-effective and confidential. We will help put your goods back into distribution quickly and safely with no adverse effect on its quality or your brand integrity.
What food types do we inspect?
Our food x-ray inspection service is ISO accredited to help manufacturers and suppliers achieve regulatory compliance including HACCP and TACCP.
How do we ensure food safety and quality?
AIS' high resolution x-ray inspection equipment can simultaneously perform accurate foreign body detection and identify common manufacturing faults.
When a batch needs to be urgently inspected, AIS will provide an immediate response and assessment. Our knowledgeable team is on hand to assess the suitability of your suspected problem, and manage a potential food recall should the need arise.
Call our Rapid Response Service
What are the benefits of a food x-ray inspection programme?
There is currently no legal requirement for food manufacturers to implement a food x-ray inspection programme, however the benefits will far outweigh the financial investment. The potential costs of failure involve product and packaging waste, damaged machinery and loss of output. The costs of an eventual product recall could easily escalate.
At AIS X-Ray, we also provide food x-ray inspection services for routine quality checks at a simple per-unit cost.
Book a free and confidential evaluation or request a call back from our experienced team below.